In this weeks blog Team Happy Gut shares how water kefir, oranges, spinach and strawberries can all help improve acne prone skin.
ACNE
This week, our topic is acne. We are all striving to keep our bodies healthy and happy, and acne can be painful, itchy and for some induces self consciousness. Our brews this week feature three mighty ingredients to help improve acne and acne symptoms.
As always, the rich probiotics in water kefir provide an incredible base for prevention and intervention with various diseases and medical issues. When it comes to acne, one of the biggest problems is inflammation. Not just inflammation of your skin around the acne itself, but also potentially in your gut. It is surprising what a lack of good flora in the gut can lead to. Many people with acne choose to take a probiotic supplement, and even dermatologists have begun prescribing them to patients. There are even recent studies in Italy and Russia dedicated solely to demonstrating the beneficial effects of probiotics and acne. Though there is nothing wrong with this method, water kefir is much  more beneficial because fermented foods contain guaranteed live and more bio-available probiotics, meaning that they are much more effective in increasing and maintaining gut health. Water kefir contains over 30 billion different strains of live healthy bacteria and yeast!
Again, if you are new to water kefir, start with 1-2 ounces and slowly build up over a week or two, to prevent stomach upset but also to gently bring your system into balance, versus shocking it. With acne and inflammation in general, sudden change to the body's internal balance can sometimes cause a bit of a "flare up" or breakout. Because it is important to reduce the amount of dairy in your diet when combating acne, water kefir becomes the perfect probiotic choice! Is there anything water kefir can't do? Taxes… it probably won't be able to do your taxes.
Strawberries You may remember from last week that strawberries are natural anti-inflammatories, and help lower C-reactive proteins, making them powerful allies for helping to heal acne and reduce the symptoms. They are also rich in vitamin C, which is another key player that helps fight free radicals that steal oxygen from cells and destroy collagen, which is needed to keep skin healthy. The fibre in strawberries is also a great acne support, as it reduced constipation which is one of the known contributors to causing painful break outs. They also have a detoxifying effect. The less toxins in your body, the less likely you are to have a breakout.
Who knew that these delicious berries also had even more health benefits!?
Oranges and many other orange hued foods are hailed to help clear up acne prone skin. First, like strawberries, they are rich in vitamin C. Other options include melons, carrots, yams and even figs (which are loaded with magnesium, a key player in balancing out acne-inducing hormones). While carrots and yams may not make their way into your actual ferment, they are GREAT to add to a smoothie for their health benefits, fibre and sweetness. Oranges and melons also have a high water content, and we know how important hydration is to clear, healthy skin! Adding them to your ferments and also your smoothies just doubles that beautiful hydration! Carrots, cantaloupes and yams are also rich in vitamin A, as well as beta-carotene which enhance the effects of selenium, another acne-fighter. So think about throwing some nice, fatty nuts into your smoothies if you want to power up the potency!
PRO TIP: Remember, hydration is key for maintaining clear, healthy skin. While you don't need to drink 8 glasses of water per day, eating water-filled foods (melons, oranges, cucumbers) will ensure your body is perfectly happy and hydrated.
Spinach is another acne fighter that is in our recipes this week (and many weeks for its many health benefits). Spinach is also high in vitamin C, and like strawberries is filled with antioxidants which as we know, fight those pesky free radicals that cause skin damage and can lead to breakouts.
HAPPY GUT FAN CLUB 
The owner of the Food Delivery Company Kootenay Farm to Folk in Cranbrook has been enjoying drinking Happy Gut water kefir and sharing her incredible story with all of her customers.
Here it is in her own words.
"I had been taking Acutane (very strong and horrible prescription to help with severe acne) for 4 years. It helped a little but never rid me completely of the huge cysts and painful rashes. We met Leeza from Happy Gut last year to try her Apple Ginger Water Kefir.
It was love at first sip!
I started to drink one bottle of her amazing drink a day, and after about 3 weeks, started to get comments about my amazing skin. It was starting to clear up completely!
I slowly started to wean myself off the Acutane, and continue to drink my Happy Gut every day.
I am now completely off Acutane (5 months now) and have the skin I've always dreamed of.!
Side note : I used to pop tums like they were candy from insane heart burn. I haven't taken one in 4 months."
Rhianna is living proof that the live probiotics in water kefir can really make a difference in your overall health!
I just wanted to give an extra shout out to Kootenay Farm to Folk. We both started our companies in August of 2017. Since then, we have become wonderful friends. Rhianna generously helps me out with my East Kootenay Happy Gut deliveries and she completely understands me when I talk about new business ownership and its ups and downs. She truly is the one person in my life who is actually walking a mile in my shoes.
Kootenay Farm to Folk does incredible things for their community. Just this week they handed out 90 summer food hampers to families in the Cranbrook and Kimberley. Check out their wonderful story on Facebook.
RECIPE CORNER
Happy Glow Second Ferment
Juice of one orange
3-4 medium sized basil leaves (remember to gently bruise them with the back of your knife to release the oils both for the flavor and additional health benefits.
1 tablespoon of grated ginger or 4-5 pieces of candied ginger
Optional: 1-2 fresh strawberries, diced (these will add an extra layer of flavor and freshness, and of course, more of those acne fighting benefits.
Sunshine Smile Smoothie– First Ferment Water Kefir
Juice and pulp of one orange
3 strawberries diced
1 cup spinach
2-3 medium sized basil leaves (cilantro is also delicious as a substitute in this recipe)
1 tablespoon grated ginger
1.5 cup first ferment
optional- 1 scoop of protein powder and/or 1 tablespoon of raw organic honey
Combine all ingredients into blender, blend for 30 seconds or so and enjoy!
WHAT'S NEW AT HAPPY GUT 
This week we WELCOME Two Scoop Steve's in Yahk BC to our Happy Gut Family! Two Scoop Steve's now sells Happy Gut Apple Ginger Water Kefir. Hey! Here's an idea. Ask them to make you a Happy Gut float. Wouldn't that just hit the spot???
We also proudly WELCOME Hot Shots Cafe in Cranbrook to our Happy Gut Family! You can now purchase our Apple Ginger and Lemonade bottled Water Kefir in their beautiful cafe.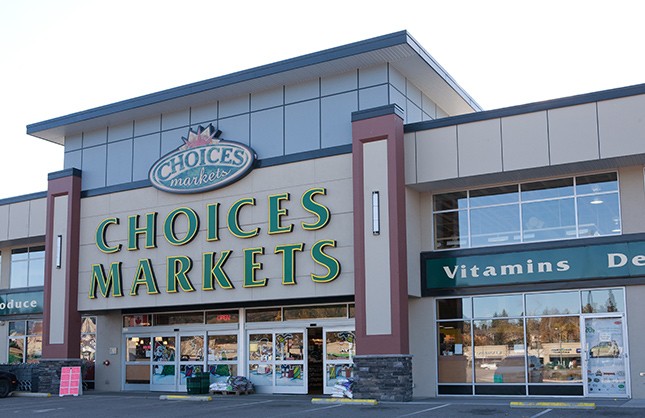 Happy Gut is also honored to now be sold at all Choices Markets locations across BC!
Find our fresh, plump grains and DIY kits in all 10 locations.
THANK YOU
A HUGE THANK YOU goes out to Lisa from THE GIFT BOX in Castlegar. She graciously provided all of the wonderful glasses for our photo shoot this week. You can find all of the glasses in our pictures and more in her beautiful store located just behind McDonald's. The Gift Box is definitely worth a visit if you are ever in Castlegar BC!
CUSTOMER QUESTION CORNER
Did you know that Happy Gut has an amazing FAQ section on our website? If you have any questions, check it out! FAQ not covering what you are looking for? Feel free to contact us. hello@happygut.com We are happy to help!
This week, we had an important query sent over:
Q: My grains have suddenly gone mushy. I am using the correct types of sugar, and am careful to only add them once the water is nice and cool, and have even given them a little fridge vacation because I thought I might have been over using them. Will they still work? Is there a way to get them big and grainy again?
A: Water Kefir grains go through cycles and sometimes get tired of being fed the same food over and over again. Don't we all? If you find your grains beginning to struggle, try replacing the coconut palm sugar with the same amount of molasses for a few ferments. This will give your grains a break from the strong minerals in the coconut sugar and get them interested in eating some new food. Once they are plumped up again, you can resume the coconut palm use again.
UP AND COMING
Do you live in the Okanagan? Are you interested in learning how to brew your own water kefir with a pro, while sampling products, and discussing recipes, nutrition and health benefits? One Big Table Shop will be hosting classes with exclusive access to our Happy Gut customers. There are only 10 spots available for the first class, and its open first to you! To reserve your spot, email hello@happygutpro.com before July 15th with the subject line Happy Gut at OBT. Include your contact information and we will post a date ASAP!
They will also have our fail-proof Happy Gut Water Kefir Kits & Grains available for purchase on-site. ONE BIG TABLE is your one-stop-shop in Kelowna for all of your Happy Gut product needs!
CONTEST
We will be doing something special for our July edition of the blog, to thank all of you for your incredible support! So be sure to tag all of your Happy Gut water kefir photos with #teamhappygut for a chance to be entered to win a cool little Happy Gut Perk!
WE WANT TO HEAR FROM YOU
We love our Happy Gut family, and that includes you! Please let us know if you have any questions or comments, or have suggestions or ideas of what you would like to see in the blog. We do this blog for you, so your feedback means everything to us!
You can reach out to us at hello@happygutpro.com or find us on Facebook or Instagram @happygutpro.
Would you like your local health store or restaurant to sell Happy Gut products? Ask them.
Interested in listening to a Podcast about the inception of Happy Gut? Listen here.
Leeza and the Happy Gut team
P.S. Subscribe to our Newsletter here and receive more inspiring water kefir recipes and health tips.