In this weeks blog Team Happy Gut shares how heart health, water kefir, strawberries and rhubarb all connect together. 
Heart Health
This week, our topic is heart health. We are all striving to keep our tickers as healthy as possible, and our brews this week feature two mighty ingredients to help prevent heart disease.
As always, the rich probiotics in water kefir provide an incredible base for prevention and intervention with various diseases. There are many studies around how probiotics help keep your heart healthy, but they tend to be full of scientific jargon. To make it simple, probiotics help produce T-Cells in the body, boosting the immune system, and fighting the build up of cholesterol. They also create acids that counter cholesterol production in the first place, making water kefir a great option for people who want to stay healthy, and for those who want to get healthy. If you are interested in checking out one of the many studies, follow the link below:
Potential of probiotics in controlling cardiovascular diseases
So there it is. The probiotics in water kefir alone can help your heart. But what about if you wanted to supercharge your brew? Spring is here, and that means that fresh rhubarb and strawberries are readily available. Not only are they tangy and delicious, but did you know that both fruits also help to prevent and combat heart disease?
Strawberries are an easy one to identify for heart health, as they already look like little versions of one of our most important organs. Strawberries activate a protein called Nrf2 which makes strawberries a great antioxidant and also helps to reduce LDL, the "bad" cholesterol. Strawberries are also natural anti-inflammatories, and help lower C-reactive proteins, making them powerful allies for preventing and reducing the risk of heart disease.
Who knew that these delicious berries also had so many benefits!?
Rhubarb is this week's other super booster. Rhubarb can help increase the levels of good cholesterol, especially since it is high in fibre. So make sure you use rhubarb stalks in your smoothies, for the extra heart helping boost, and a nice, tangy punch to your brew. Rhubarb is also full of antioxidants, which help to ensure that free-radicals don't accumulate and cause heart disease. What an underrated fruit! The rhaponticin in rhubarb also helps stabilize blood sugars, and can help prevent/combat diabetes, further        decreasing your risk for related heart disease.
PRO TIP: Remember, diet and exercise are important for maintaining heart health! Adding water kefir to your healthy diet, and spending 30 minutes per day on light exercise can greatly reduce your risk for heart disease.
Find Happy Gut Water Kefir DIY Kits and Grains here.
RECIPE CORNER
Strawberry Rhubarb Thyme Water Kefir- 2nd ferment
5 strawberries finely chopped
2 stalks rhubarb
5-8 pieces of candied ginger
3 sprigs of fresh thyme
Add all ingredients to the second ferment bottle, place in warm location for 24 hours and enjoy!
Spring In Your Step Smoothie – First Ferment Water Kefir
3 strawberries
1 cup spinach
2-3 sprigs thyme
1 tablespoon grated ginger
1 stalk rhubarb
1 banana
1 tsp honey
1.5c first ferment water kefir
optional- 1 scoop of protein powder
Combine all ingredients into blender and add ice. Blend and enjoy!
WHAT'S NEW AT HAPPY GUT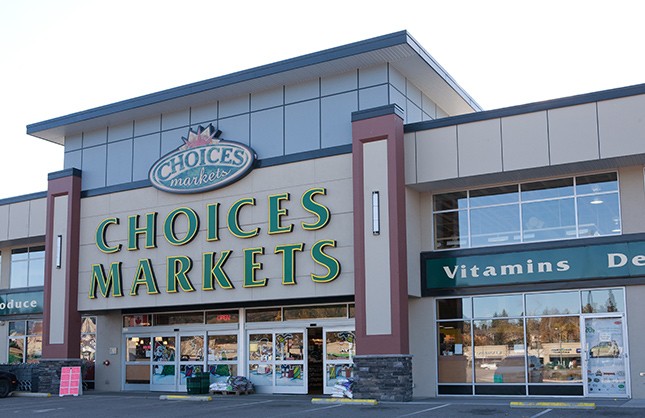 Happy Gut is honored to now be sold at all Choices Markets locations across BC!
Find our fresh, plump grains and DIY kits in all 10 locations.
CUSTOMER QUESTION CORNER
Did you know that Happy Gut has an amazing FAQ section on our website? If you have any questions, check it out! FAQ not covering what you are looking for? Feel free to contact us. hello@happygut.com We are happy to help!
This week, we had an important query sent over:
Q: I have half a cup of grains. Can I make a bigger batch of water kefir or is 1/4 cup only enough to brew 4 cups of water kefir at once? How much brew can I brew?
A: In order for your grains to thrive, you must keep the ratio of sugar to grains the same. If they are over fed with sugar they begin to disintegrate and if they are under fed with sugar, they don't ferment.
HAPPY GUT BREWER OF THE MONTH
Mandy Bessie- The Nourishing Fork
The owner of The Nourishing Fork in Kelowna has been enjoying brewing Happy Gut water kefir and sharing her brewing journey with all of her followers on Instagram and Facebook. The Nourishing Fork is owned by Culinary Nutritionist, Mandy Bessie. Mandy creates fresh, gluten-free, plant-based meals that are locally sourced and crafted with love. The Nourishing Fork offers ORGANIC PREPARED MEAL DELIVERY / HOLISTIC MEAL PREP / KITCHEN STOCKING / CUSTOM ORDERS & CATERING / NUTRITIONAL CONSULTING
She recently launched her stunning website  and is inspired to help her clients to improve their quality of life without sacrificing health and nourishment for long-term sustainable change. Check out her website thenourishingfork.com and follow her on Instagram @thenourishingfork and Facebook The Nourishing Fork.
UP AND COMING
Do you live in the Okanagan? Are you interested in learning how to brew your own water kefir with a pro, while sampling products, and discussing recipes, nutrition and health benefits? One Big Table Shop will be hosting classes with exclusive access to our Happy Gut customers. There are only 10 spots available for the first class, and its open first to you! To reserve your spot, email hello@happygutpro.com before June 30th with the subject line Happy Gut at OBT. Include your contact information and we will post a date ASAP!
They will also have our fail-proof Happy Gut Water Kefir Kits & Grains available for purchase on-site. ONE BIG TABLE is your one-stop-shop in Kelowna for all of your Happy Gut product needs!
CONTEST
We will be doing something special for our July edition of the blog, to thank all of you for your incredible support! So be sure to tag all of your Happy Gut water kefir photos with #teamhappygut for a chance to be entered to win a cool little Happy Gut Perk!
WE WANT TO HEAR FROM YOU
We love our Happy Gut family, and that includes you! Please let us know if you have any questions or comments, or have suggestions or ideas of what you would like to see in the blog. We do this blog for you, so your feedback means everything to us!
You can reach out to us at hello@happygutpro.com or find us on Facebook or Instagram @happygutpro.
Would you like your local health store or restaurant to sell Happy Gut products? Ask them.
Interested in listening to a Podcast about the inception of Happy Gut? Listen here.
Leeza and the Happy Gut team
P.S. Subscribe to our Newsletter here and receive more inspiring water kefir recipes and health tips.