In this weeks blog Team Happy Gut shares how water kefir, cherries, leafy greens and chocolate can help improve your sleep!
SLEEP
All of us have struggled with sleep at some point in our lives. Insomnia, stress, and anxiety are the top reasons why most of us don't get enough Zzzss. Sleep deprivation effects everything from energy levels, to cognition (brain fog), inflammation, mood and more. Our brews this week feature a number of mighty ingredients to help improve both quality and duration of sleep.
According to new research, probiotics produce and regulate a number of neurotransmitters and hormones such as melatonin, tryptophan, serotonin, GABA, and cortisol. All of these guys help you feel sleepy, fall asleep more quickly, have a deeper and longer sleep. Several also help reduce stress and anxiety, further aiding in the sleep process. Thanks to water kefir, getting a healthy dose of probiotics is easier than ever. Did you know that just 1-2 ounces of water kefir has the same amount of probiotics as an entire tub of yogurt?
Pro Tip: along with daily probiotics and a diet rich in sleep-helping foods, exercise, a healthy diet and a good sleep hygiene routine are all important to getting a good night's rest! Click here for 6 steps to better sleep https://www.mayoclinic.org/healthy-lifestyle/adult-health/in-depth/sleep/art-20048379
Personal Tip: being a business owner comes with sleepless nights. My added secret to getting a good night's sleep is to put headphones in and listen to sleep meditations. It has genuinely changed my life. I give myself 1/2 an hour of lying awake and then I put my headphones in.  My personal favorite is Micheal Sealey on You Tube. You can choose from numerous sleep meditations based on what is bothering you at that very moment.
Cherries- cherry season is here! Not only are they delicious and nutritious but eating cherries or drinking cherry juice 30 minutes after you wake and 30 minutes before your evening meal can boost your melatonin production. Melatonin helps us feel sleepy and helps to regulate sleep cycles. All cherries help boost melatonin, but for an extra powerful kick, use tart cherries instead of sweet cherries.
Kale- kale, b
asil, cilantro and lettuce (think butter, red or any soft lettuce) all contain levels of lactucarium, which has sedative properties and can affect the brain similar to opiates (but don't worry, the levels are much lower). The best way to get this amazing chemical into your body is by heating the greens (blanching for 2-3 minutes), but another way to help activate it while still keeping your greens nice and fresh for your ferments and smoothies is to use the heat from blending, by whirring them up for 60 seconds or so. Kale, spinach and other dark leafies also contain high levels of calcium, which helps the brain absorb tryptophan to manufacture melatonin and serotonin. Yet another reason to eat your greens!!
Chocolate- just about everyone loves chocolate, when they have a craving for something sweet. Did you know that dark chocolate (think 70-90%) contains tryptophan? Tryptophan helps the body produce serotonin, which not only helps you feel good, but also helps you fall asleep and stay asleep. Just remember, dark chocolate also contains some caffeine, so it is best to incorporate it into your morning smoothie, instead of just before bed. Also ensure that you are choosing a good quality chocolate that is not loaded with sugar, as sugar can also be a barrier to getting a good night's rest!
RECIPE CORNER
Water kefir can be drank at various stages. After the first 24 hours – first ferment, you end up with a flat drink that is fully fermented and chocked full of probiotics, vitamins, enzymes and electrolytes. It is excellent for adding as a base to smoothies instead of milk or juice. After the next 24 hours – second ferment, you end up with a fizzy pop-like drink that is full of added health benefits from the added fruits and herbs.
 I Dream of Cherries 2nd Ferment
1/4-1/2 cup Fresh cherries (mascerated to help release the juices) or 1/4 cup cherry juice (remember, tart cherries are the best but any cherry will do!)
1/4c chammomile flowers (this increases glycine, which helps relax nerves and muscles and acts as a sedative)
3-4 leaves basil
1 teaspoon raw organic honey (it raises insulin, allowing tryptophan to enter the brain more easily)
Cherry Chocolate Dream Smoothie
1/2c fresh cherries (pitted) or 1/4 cup cherry juice
2-3 tablespoons finely grated (or melted) 70-90% dark Chocolate
1-2 small dried dates (dried dates are particularly high in tryptophan)
1 cup lemon juice massaged kale (or leaf lettuce such as butter or red lettuce)-lemon juice helps get rid of the bitterness and softens the kale.
1.5c first ferment
Optional: 1 teaspoon honey
Plant based protein powder
Drink as morning and/or evening snack (1-2h prior to bedtime though, so that the natural sugars don't do the opposite and keep you awake!) 
***Visit THE GIFT BOX in Castlegar and find all of the beautiful glasses in our pictures.***
WHAT'S NEW AT HAPPY GUT?
This week we WELCOME William Tell Family Estate in Creston BC to our Happy Gut Family! They not only provide Happy Gut with all of the delicious fresh pressed apple juice for our brews but they also now sell our Happy Gut Apple Ginger Water Kefir 350 ml bottles at the Kimberley and Cranbrook Farmer's Markets. We love collaborating with local companies!
You can also now find Happy Gut DIY Kits with grains combo packs listed on Amazon.ca. 
SO EXCITED TO ANNOUNCE THAT WE HAVE BEEN PUBLISHED!
Read how drinking probiotic rich water kefir can benefit you, your kids and your pets.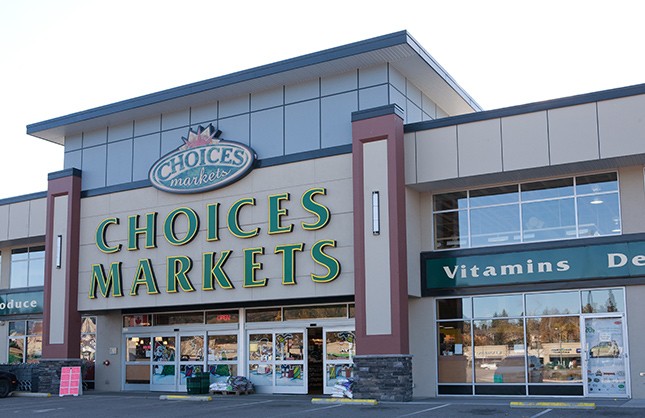 Happy Gut is now sold at all Choices Markets locations across BC!
Find our fresh, plump grains and DIY kits in all 10 locations.
CUSTOMER QUESTION CORNER
Did you know that Happy Gut has an amazing FAQ section on our website? If you have any questions, check it out! FAQ not covering what you are looking for? Feel free to contact us. hello@happygut.com We are happy to help!
This week, we had an important query sent over:
Q: I have over 1 cup of grains. Usually I make big batches, but with my busy schedule I find myself brewing some smaller batches during the week. What is the best way to store the extra grains, without making them sluggish? I make a big batch every 3rd round or so.
A: The beauty of making water kefir as compared to kombucha is that you can stop and start your brews at any time by placing them into dormancy in a jar of water and storing them in your fridge. They can sit there for up to 3 months! Dormancy periods are actually very beneficial for the grains because the get a chance to get hungry and when you start your brew again, they begin to multiply quite quickly. With that said, fermentation can be tricky based on the time of the year. Water kefir grains love Summer. The temperatures are warm and the grains love to bask in it and multiply profusely. Fall and Spring are a bit slower due to the warm days and cool evenings. Winter is a bit more tricky but if you can find a warm spot in your home, where the night time temps don't significantly decrease then the grains seem to continuously grow.
HAPPY GUT BREWER OF THE WEEK
Astrid is the innovator behind the Heal Me In The Kitchen Blog. She suffers from Ulcerative Colitis and has been able to get herself into remission by eating the right foods. She writes…
By including fermented foods like Water Kefir in my diet, I feel that I got my gut microbiome to its happiest state. I'm a firm believer on food source probiotics 'cause nature knows best in balancing things out. I love how Happy Gut took the guess work out with their home brew kit in making the yummy bubbly drink way more fun. My kids live drinking it too! It's fun watching the grains dance as they work their magic.
Do you want to be featured on our blog? Show us your stuff! Tag us on your water kefir posts and use the hashtags #teamhappygut and #smileontheinside. Not only do we love seeing your wonderful ferments, but it could also earn you a spot in the coveted Brewer of the WEEK section. Be sure to follow us on Facebook and Instagram!
UP AND COMING 
Do you live in the Okanagan? Are you interested in learning how to brew your own water kefir with a pro, while sampling products, and discussing recipes, nutrition and health benefits? One Big Table Shop will be hosting classes with exclusive access to our Happy Gut customers. There are only 10 spots available for the first class in August, and its open exclusively to you! To reserve your spot, email hello@happygutpro.com before July 30th with the subject line Happy Gut at OBT. Include your contact information and we will put you on the list, and give you all of the dates, times and details!
They will also have our fail-proof Happy Gut Water Kefir Kits & Grains available for purchase on-site. ONE BIG TABLE is your one-stop-shop in Kelowna for all of your Happy Gut product needs!
CONTEST
We will be doing something special for our July edition of the blog, to thank all of you for your incredible support! So be sure to tag us in all of your Happy Gut water kefir photos and use the hashtag #teamhappygut for a chance to be entered to win a cool little Happy Gut Perk!
WE WANT TO HEAR FROM YOU
We love our Happy Gut family, and that includes you! Please let us know if you have any questions or comments, or have suggestions or ideas of what you would like to see in the blog. We do this blog for you, so your feedback means everything to us!
You can reach out to us at hello@happygutpro.com or find us on Facebook or Instagram 
Would you like your local health store or restaurant to sell Happy Gut products? Ask them.
Interested in listening to a Podcast about the inception of Happy Gut? Listen here.
Leeza and the Happy Gut team
P.S. Subscribe to our Newsletter here and receive more inspiring water kefir recipes and health tips.