Add some calm into your life with this spicy and warm vanilla chai soda recipe. It's sure to become one of your favourites this holiday season.
Makes: about 4 cups
INGREDIENTS:
4 cups first ferment water kefir
1/2 cup extra strong steeped chai tea (either 1 tea bag or 2 tsp loose leaf)
1 tsp vanilla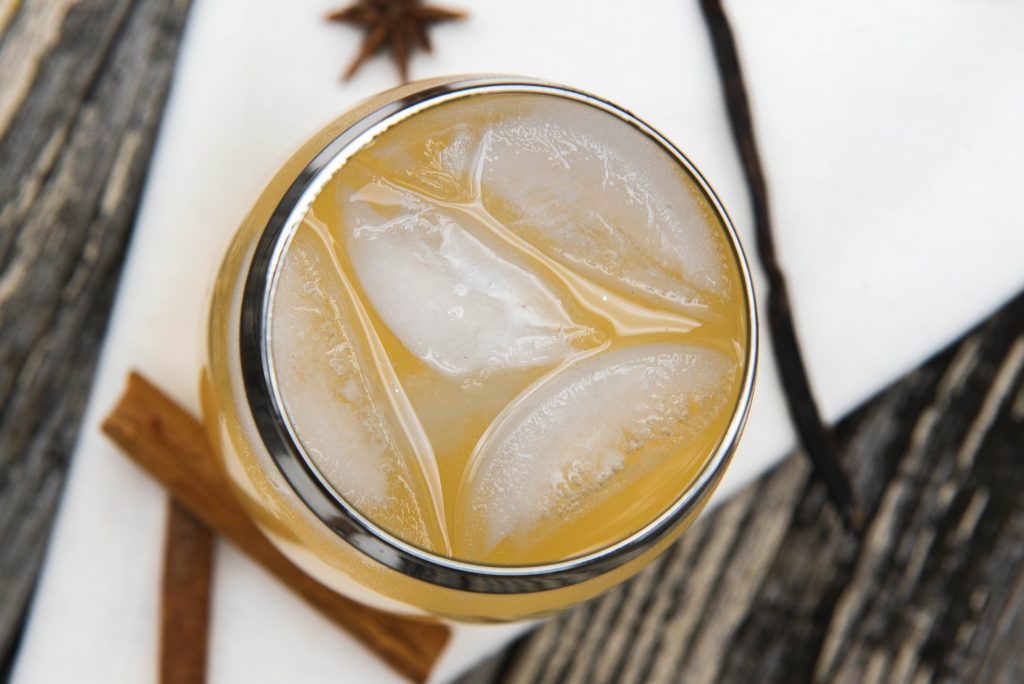 INSTRUCTIONS:
Make the first ferment and leave the jar in a warm place for 24-48 hours.
Prepare chai tea, we love the freshness of Virtue Tea, and allow to steep for 5 minutes to ensure the concentrate is strong.
Pour chai concentrate into swivel top bottle along with vanilla.
Strain grains, and add the first ferment to the bottle.
Seal up the swivel top bottle, and leave it in a warm place for 24 hours for the second ferment.
Refrigerate until well chilled.
Open slowly, strain and enjoy your live vanilla chai soda!