A fun twist on the classic Moscow Mule. Freshly squeezed lime juice, vodka, ginger beer, and blueberry pomegranate water kefir, make this Blueberry Pomegranate Moscow Mule a fun cocktail!
MAKES: about 1 cocktail
INGREDIENTS:
1/2 cup Blueberry Pomegranate Water Kefir Soda
1 ounce vodka
Juice of half a lime
4 ounces of ginger beer
Ice cubes
Rosemary and pomegranate seeds for garnish
INSTRUCTIONS:
Fill copper mug or glass with ice.
Add blueberry pomegranate water kefir soda, vodka and lime juice to glass.
Fill glass with ginger beer.
Add lime wheel, a sprig of rosemary and pomegranate seeds for garnish.
Stir to combined and enjoy!
Did you know that the reason a moscow mule is served in copper cups is because copper mugs have a chemical reaction with the lime juice and give it a super unique taste.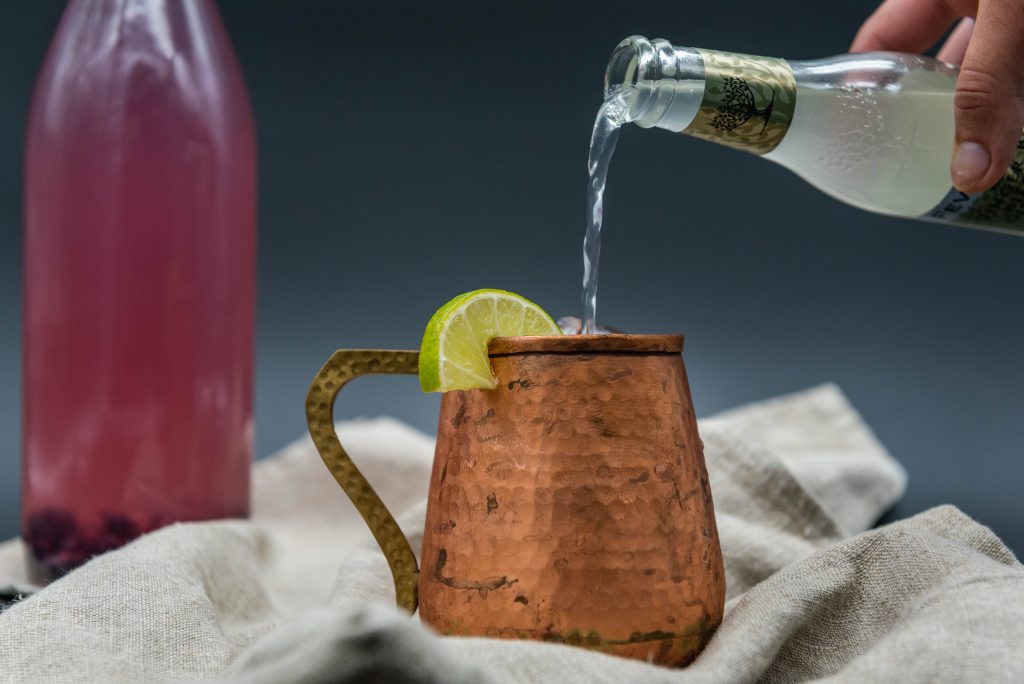 Orange and Rosemary Water Kefir and Gin Cocktail
Raspberry Water Kefir And Vodka Cocktail